What is Tuberous Sclerosis Complex?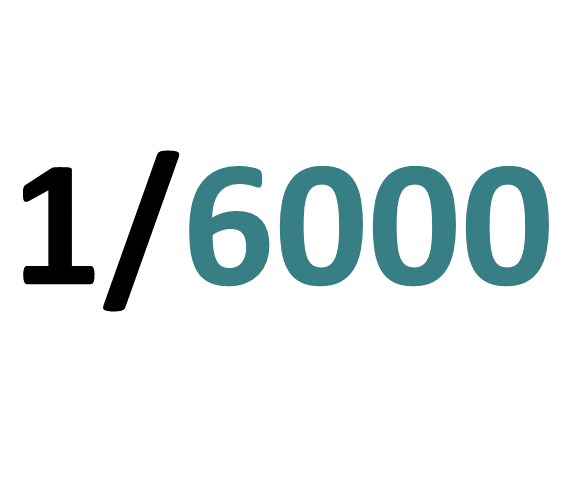 Tuberous Sclerosis Complex is a rare genetic condition that impacts 1 in 6000 newborn babies
TSC is a rare genetic condition that can be inherited from one parent with TSC or can result from a spontaneous genetic mutation. One third of TSC cases are known to be inherited, with the other two thirds resulting from a spontaneous mutation (neither parent carries the gene). It is not known why this spontaneous mutation occurs. Nearly 1 million people world wide are thought to have TSC. Unfortunately, there is no cure for TSC yet.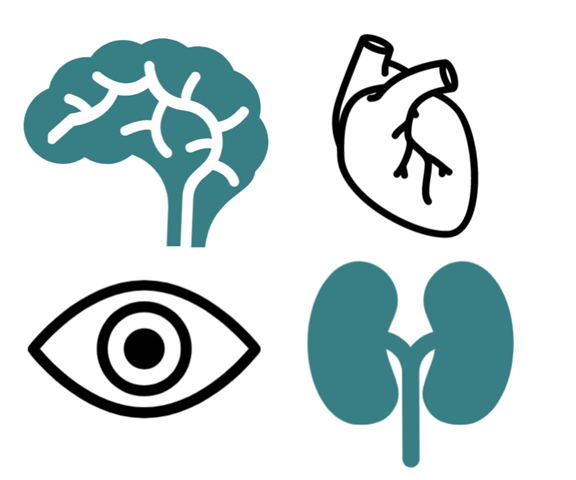 Tuberous Sclerosis Complex causes benign tumours to grow in vital organs of the body
Tumours can develop in any organ of the body, but grow primarily in the brain, eyes, heart, kidney, lungs and skin. These tumours result in a combination of symptoms including seizures, developmental delay, behavioural problems, skin abnormalities and kidney disease. Many people with TSC show signs in the first year of life, however some signs and symptoms can take years to develop. The severity of TSC varies widely from individual to individual, ranging from quite mild to severe. TSC is a lifelong condition with varied symptoms, therefore individuals need to be followed by a specialized team to ensure they are receiving the best care possible.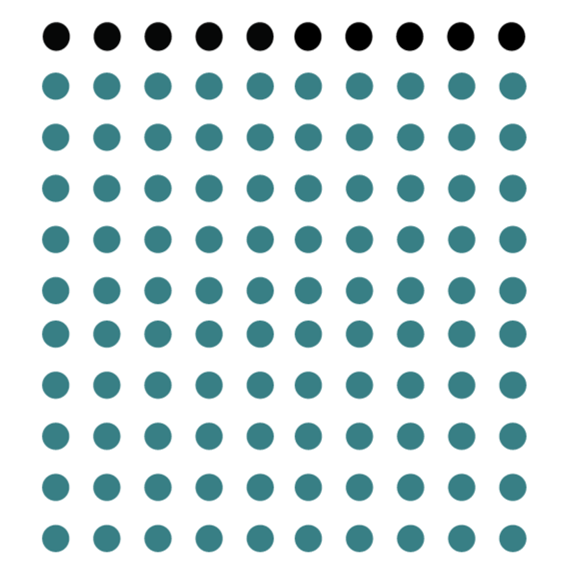 Epilepsy is the most common neurological symptom of Tuberous Sclerosis Complex, affecting up to 90% of patients
Most people with TSC have one or more type of tumours in the brain. The most common tumours are cortical tubers, subependymal giant cell astrocytomas and subependymal nodules. The tumours that grow in the brain often have the biggest impact on quality of life, and can result in seizures, developmental delay and autism. More than 50% of those who have epilepsy will have seizures that do not respond to standard medication. Babies with TSC often have a specific type of seizure called infantile spasms, which slow or reverse development.    
Please see the following links for further information on TSC
About the SickKids TSC Clinic
The TSC Clinic came about due to the demand for specialized care by parents of children with TSC. It was this strong advocacy that led to the establishment of the Comprehensive Tuberous Sclerosis Clinic. The first clinic was held in December 2016.
The TSC Clinic is made up of multidisciplinary specialists from neurology, nephrology, cardiology, oncology, urology, dermatology, genetics, neurosurgery, gastroenterology, psychiatry, social work and psychology.
Why does the Clinic need funding?
The TSC Clinic now serves over 100 children and their families, and like many rare diseases has limited funding. Investments in the TSC Clinic ensure that children like Cooper and families like ours receive high quality, evidence based, coordinated care. Investments in the TSC Clinic ensure that children with TSC have the chance to reach their full potential. Currently, the priorities of the TSC Clinic include supporting a Patient Navigator Role as well as the TSC Research Database.
The Patient Navigator will support families in scheduling and coordinating appointments, as well as ensuring test are timely and properly sequenced. This team member will also act as a resource for families as well as the community – providing education, support and coaching.  
The TSC Clinic has established a patient research database that allows the team to follow children with TSC, track outcomes and answer research questions. A research coordinator is required to maintain this important database. A research coordinator also ensures families are given the opportunity to enroll in clinical studies and access novel therapies.