Join Cooper's Crew today!
More about Cooper's Crew...
One evening, early in Cooper's journey, I was feeling overwhelmed. My mom, searching for a way to provide some perspective, reminded me of all the people in our lives who love and support us. Who also now love and support Cooper. She told me that no matter what Cooper's journey ended up looking like, that we would always have a crew,  "Cooper's Crew".
We know that the Cooper Robertson Foundation will also center around "Cooper's Crew". Whether you are family, a close friend, a new friend or someone who is interested in supporting a good cause – we would love for you to join Cooper's Crew today.

VOLUNTEER
Join the team! Volunteers play a vital role in all aspects of our Foundation. We welcome the opportunity to meet with you and to discuss your areas of interest. See below to connect!

SHARE
Help raise funds and awareness for TSC by sharing the Cooper Robertson Foundation with your family and friends. Ask us about different ways to use social media to spread the word!

FUNDRAISE
Let's team up! Have your own fundraising idea?  Want to run an event in support of the Cooper Robertson Foundation?  We'd love to hear from you. Please see below to contact us.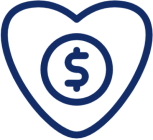 DONATE
Help support our mission! Funds raised will go directly to SickKids TSC Clinic and support children with TSC in reaching their full potential. Click the Donate button above!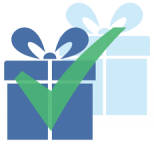 SPONSORSHIP
Let's team up! Anything from sponsoring our #RunWithCoops to choosing the Cooper Robertson Foundation as your Charity of choice to support. We'd love to hear from you. Contact us below!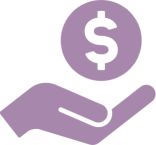 DONATE
We are excited to join forces with businesses, both locally and from afar.  The Cooper Robertson Foundation is a fully registered charity and we are able to provide tax receipts upon donation.