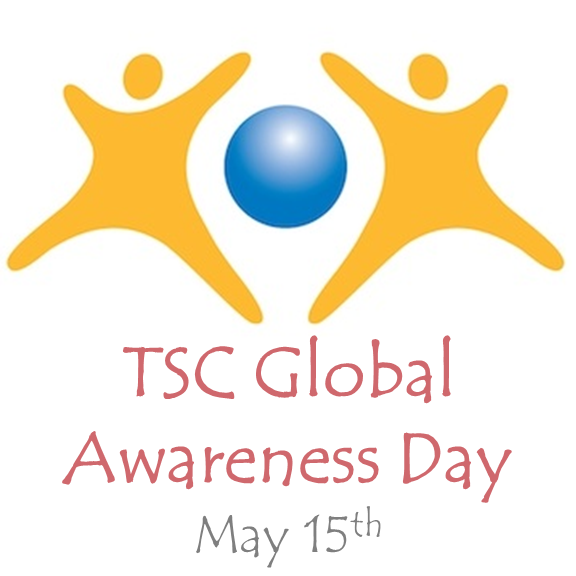 Fundraising and Awareness Campaign
May 2021
Follow along on Instagram @thisiscoopersstory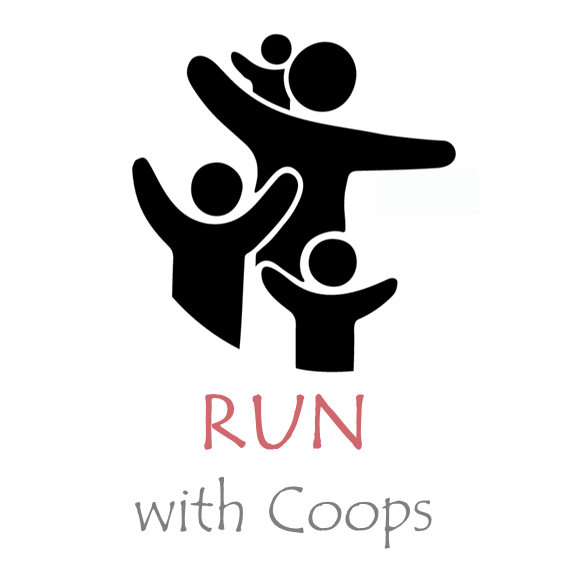 Hamilton Road2Hope Run
November 6 & 7, 2021
See details below!
Join Cooper's Crew and #RunWithCoops!
On November 6th & 7th 2021, the Cooper Robertson Foundation is teaming up for the 2nd year with the Hamilton Marathon Road2Hope.
After last year's success, we are so excited to come together again as Cooper's Crew to raise funds, get a few steps in and of course, have a TON of fun.
There is a run for everyone:
An

In-Person

5K & 10K (November 6

th

) and a Half Marathon (November 7

th

). At this time there is a waitlist for the In-Person Half Marathon as the Hamilton Marathon has capped the number of In-Person participants.

We are lucky to have a

Virtual

option (5K, 10K & Half Marathon) if you are not yet comfortable attending in person, or if you are running from afar.

We are also excited to offer the Virtual Kids 1K again! Similar to last year, please email your child's first name & age directly to us so that we can add them to our Kids Crew team.  No further registration is required.
At this time, the Hamilton Marathon is not offering a Full Marathon. Stay tuned while they wait for Ontario to update restrictions.
After you register, each Crew member will receive communication & material to help in fundraising efforts, a team T-shirt, a team photo and the feeling of accomplishing something special together.  Kids will receive a fun goodie bag as well!
The awesome part about fundraising is that 100% of the money raised by Cooper's Crew will go directly to the Cooper Robertson Foundation.
Help Cooper in his mission to raise funds and awareness for tuberous sclerosis complex and JOIN OUR TEAM TODAY!
CLICK HERE TO REGISTER:  Click "Join Team" on right hand side to get started!
* You will automatically be added to the Cooper Robertson Foundation team
* Note that the donation option at the end is optional (although a great way to kick-start your fundraising efforts!) 
Rather not run? We'd love for you to donate to a runner, help spread the word or support on race day as a Volunteer.  If interested, please reach out!  We also have a great sponsorship package for all the amazing businesses out there. Click here for the Sponsorship Package!
We will continue to keep you updated with all things related to #RunWithCoops!
Any questions, please reach out to us at cooperrobertsonfoundation@gmail.com – or to either of the Crew Captains: Kristina Yallin or Kate Yallin
Let's do this Cooper's Crew!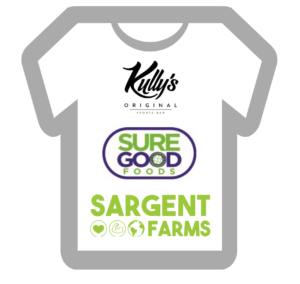 Introducing our 2021 Rainbow Sponsors !!
A huge THANK YOU from the entire Cooper's Crew to our three Corporate "Rainbow Sponsors" : Kully's, Sure Good Foods and Sargent Farms!
We are so proud to wear your names on the back of our #RunWithCoops t-shirts this year.  We are so appreciate of all of your support and are so excited to have you part of the Crew.
2020 SickKids Donation Presentation
In December 2020 we had the opportunity to virtually meet with SickKids Foundation and SickKids TSC Clinic and present a cheque for $60,000! Cooper's Crew – this was possible because of all of your love and support! 
These funds are making a difference! Because of donor dollars the TSC Clinic will be adding a Patient Navigator role to the team. The Patient Navigator will support families in scheduling and coordinating appointments, as well as ensuring tests are timely and properly sequenced. This team member will also act as a resource for families and the community to provide education, support and coaching.
This role has been a priority for the TSC Clinic and will have a tremendous impact on patients and their families! So excited for what's to come!!
2020 #RunWithCoops - Hamilton Marathon Road2Hope
On the weekend of October 31, 2020, CRF joined forces with the Hamilton Marathon Road2Hope to #RunWithCoops!
Our CREW of 80+ runners and 55+ children showed up wearing blue for TSC and completed distances from 1km to a full marathon.  This was, in the deepest way, a team effort as each Crew member connected us with their own family and friends and TOGETHER we accomplished something unbelievable.  We received over 450 unique donations and as a TEAM we raised over $38,000!?! More than 3X our original goal!
Cooper also completed the most inspiring (and speedy) 1KM walk – with a smile on his face the entire way.  We felt so much love and support from near and far the entire weekend.
Way to go Cooper's Crew!
2019 SickKids Donation Presenation
Being the inaugural year of the Foundation, we were especially excited to be able to meet with SickKids Foundation and SickKids TSC Clinic and present a cheque for $32,000! This money will go directly to the TSC Clinic, towards priority initiatives like reducing wait times, hiring a Patient Navigator role, and further developing SickKids TSC Research Database. We are so excited to continue this momentum into next year.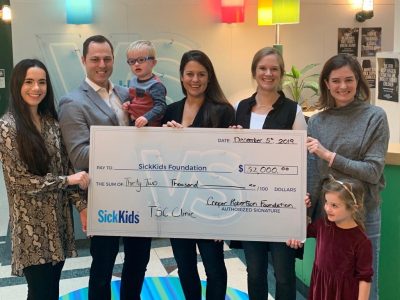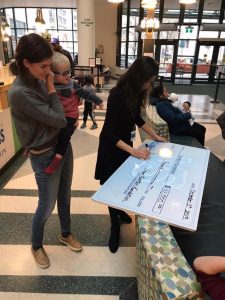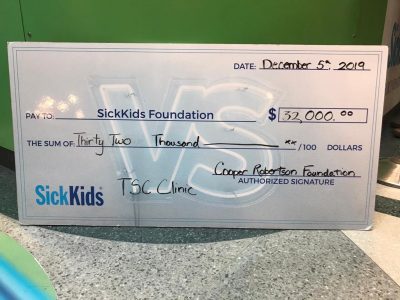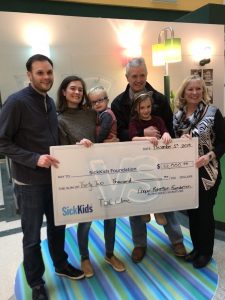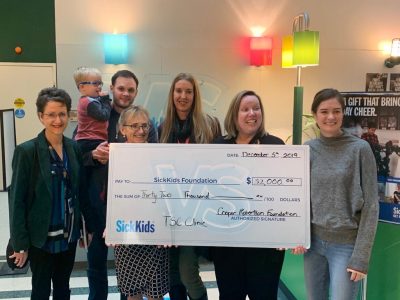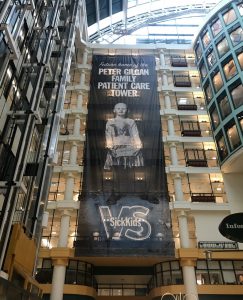 2019 Foundation Launch Celebration
What a day!  On October 27th 2019, alongside so many friends and family, we were able to celebrate the official launch of the Cooper Robertson Foundation.  It felt like such a good day and such a great start.  We were overwhelmed by the amount of incredible support and genuine interest that was felt in the room.  The Foundation has already had a start that has exceeded so many expectations and we cannot wait to continue to drive awareness and funds for Tuberous Sclerosis Complex and the SickKids TSC Clinic.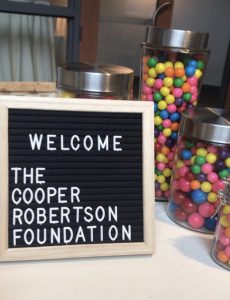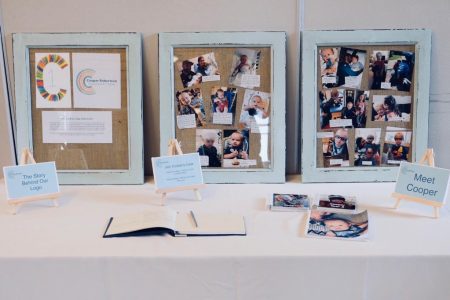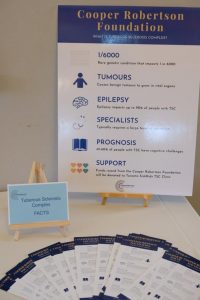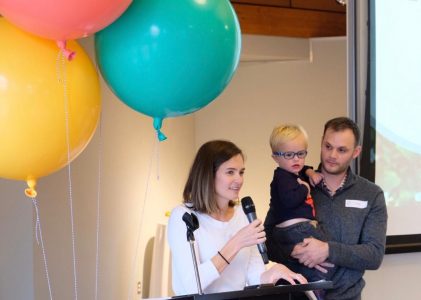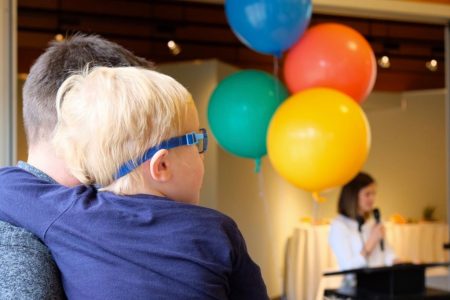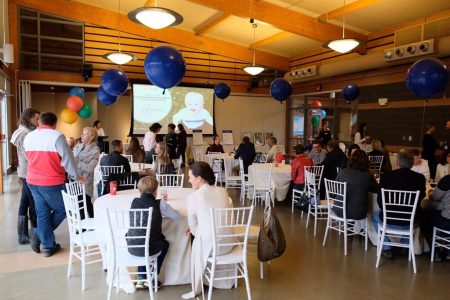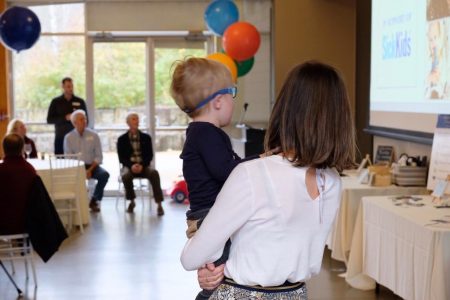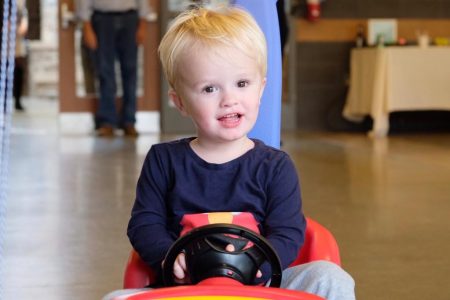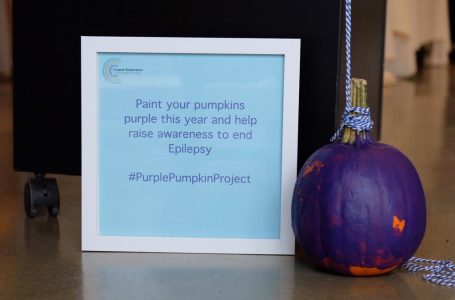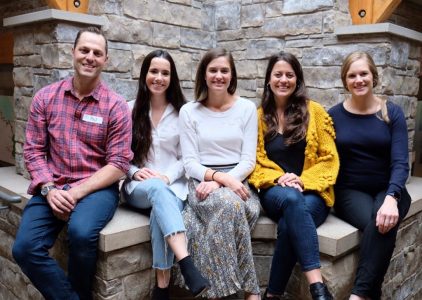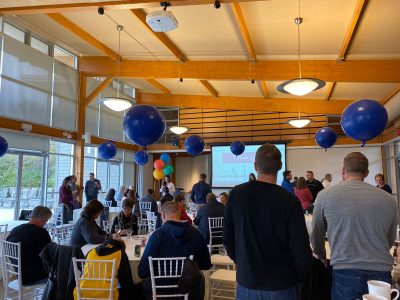 2019 Salesforce Golf Tournament
The Cooper Robertson Foundation had a start that we could have never (ever) dreamed of!  We were lucky enough to be the key charity for the 2019 Salesforce Golf Tournament.  Our friend Mark and the amazing Salesforce team stepped up to raise funds for us as we were just getting started.  We were able to help kick off the day by bringing awareness to Cooper's story and TSC as well as saying a heartfelt Thank You.  This day will forever hold a special place in our hearts. Thank you Salesforce!